It's that time again! The entire E&S team gathered for our Q2 all-hands celebration to collaborate, give back to the community and have some fun. We know how important in-person connection is to building trust and creating outstanding work. So, we designed five days of intentional moments and events. Take a peek at how we spent our week together:
Day 1.
The first day of All-Hands is always buzzing – remote team members are making their way to Omaha, eager to reconnect with their far-away coworkers, and local folks are preparing for the energizing week ahead.
We kicked off our week with an impromptu "torch" lighting ceremony (accompanied by themed music, of course) to set the tone for our time together.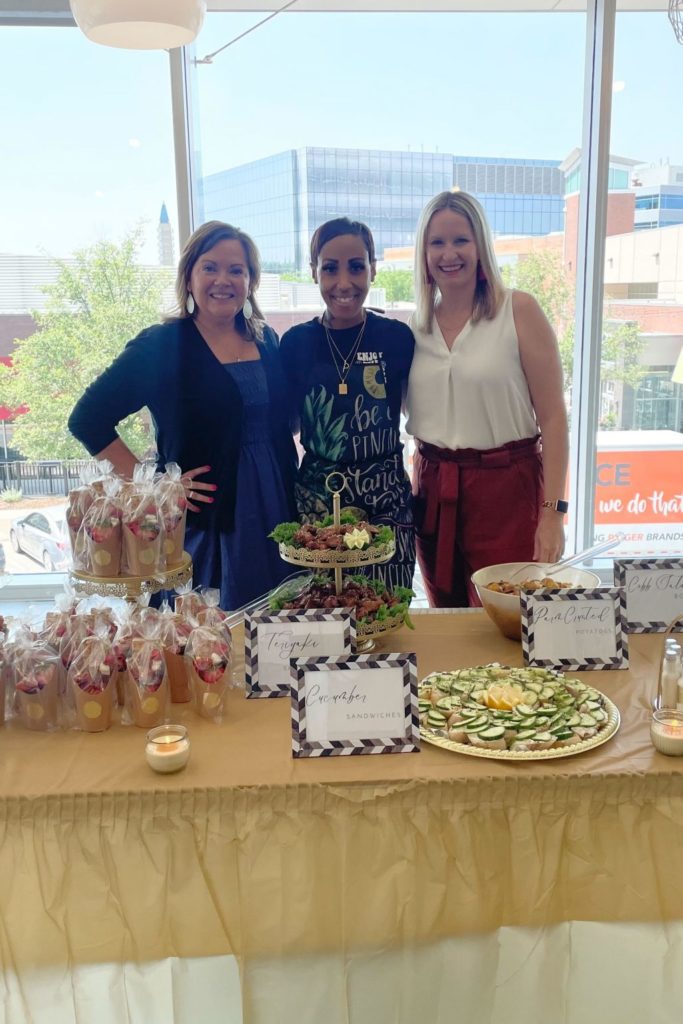 Then, we enjoyed a delicious lunch of gorgeous appetizers from the talented Kristen's Kitchen. Our team filled up on delicious bits while toasting to the week ahead. In the afternoon, we had a productive time collaborating, brainstorming and meeting with our client partners.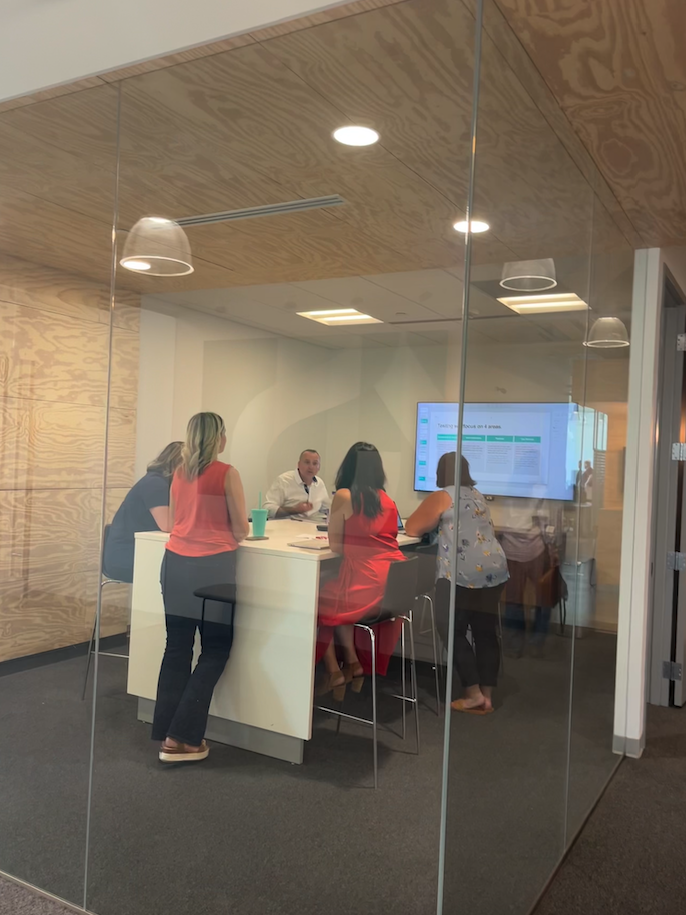 Day 2.
We started Wednesday morning with a favorite all-hands tradition: an open tab at Roast Coffee! With coffee, tea, and lattes in hand, we gathered for a business update, where we shared strategic insights and our own personal goals for the week. We concluded the meeting with a super-secret workshop that will help us plan for the future of E&S. More to come!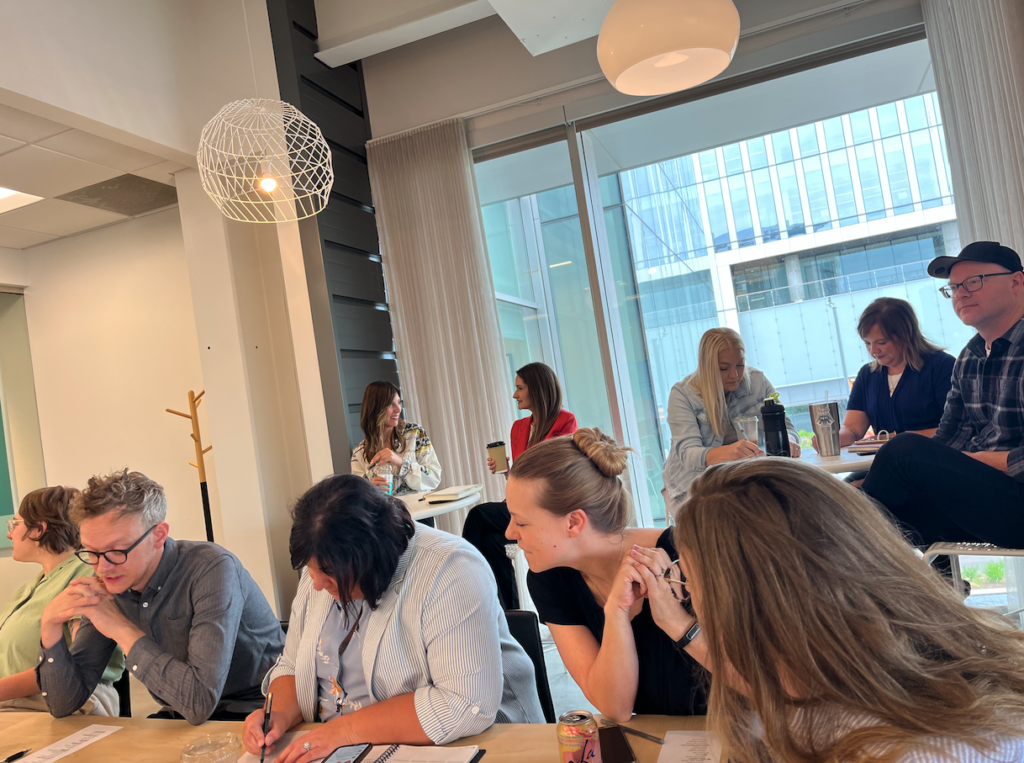 We ended the day with our weekly Wine-Down Wednesday happy hour, which had a special Pride Month theme. The team was also surprised with some new E&S swag that nods to our upcoming 40th anniversary.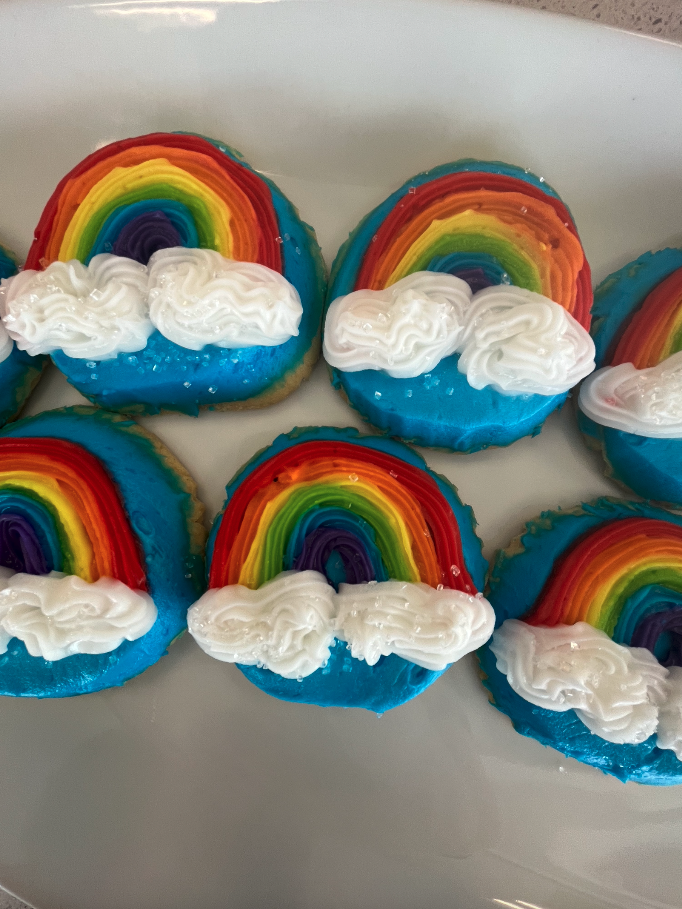 Day 3.
Thursday began with a thoughtful DEI conversation via our employee-led roundtable. Our discussion allowed us to learn from each other and continue our efforts to foster a more inclusive work environment.
We spent the noon hour learning more about each other with June Show & Tell 20×20. This fun and engaging time allows us to flex our public speaking muscles by sharing our latest and greatest client work, personal accomplishments and everything in between. The catch? 20 slides only. 20 seconds each.
We learned that our Director of Client Success Megan Jenkins has a talented background in botanical illustration, Senior Project Lead Paige Searl is your go-to girl for Half-Baked Harvest recipes and PR Strategist Anna Esch recently embarked on her first major home improvement project.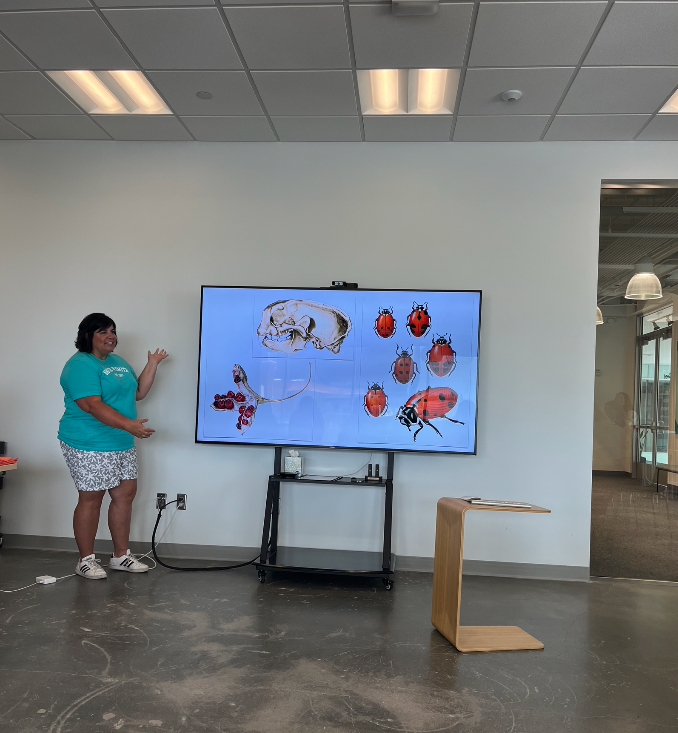 The fun didn't stop there. Later that evening, our team got to explore Omaha's newest attraction: the Luminarium. This innovative community space is part workshop, part museum and open for adults-only cocktails every Thursday night.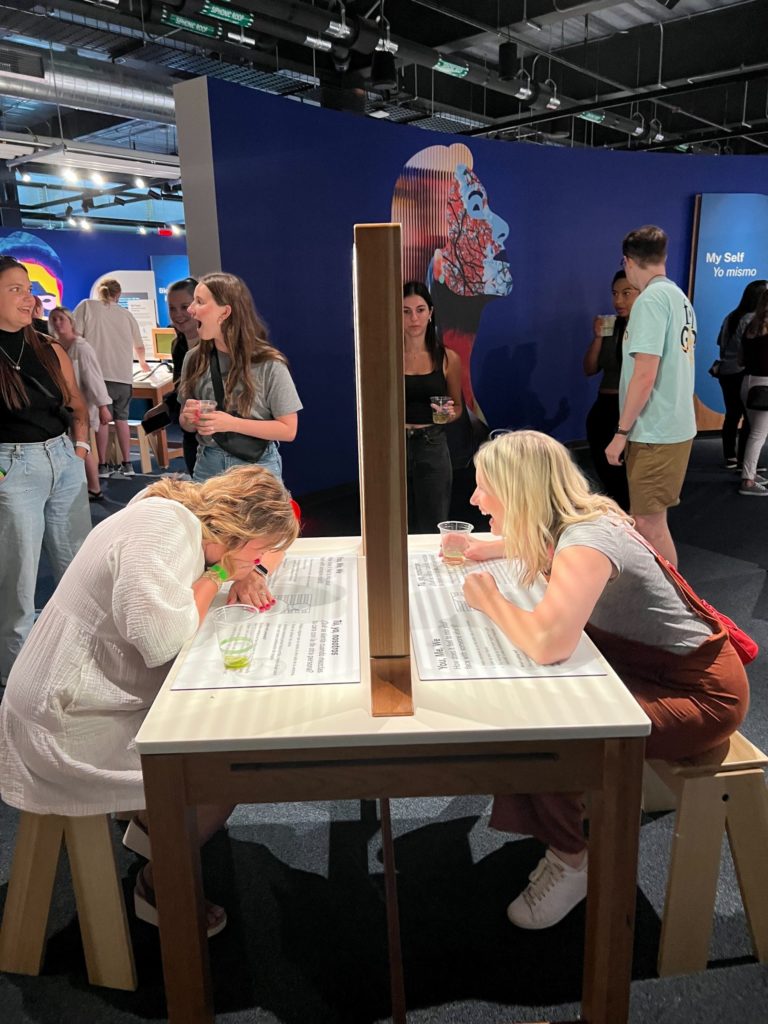 Afterward, we unleashed our inner rockstars with hours of karaoke at O'Leaver's Pub, which had everyone singing their hearts out. To say we had a blast is… an understatement.