Simplified brand management for more impactful and agile marketing.
Agemark is a family-owned senior living provider with 30+ communities in six states. They wanted a partner who could simplify their complex marketing operations and deliver leads with a more efficient ROI.
Senior living is a highly competitive market. Despite long-term success using traditional media, Agemark had reached a plateau. While it was clear Agemark needed to add digital media to their marketing mix, a one-and-done approach wouldn't solve for their ever-changing community needs.
To create cohesion, we first reviewed and refined the voice and visuals for all seven Agemark brands across 20+ locations. Then, we built an impactful, intuitive and iterative digital system that:
Factored in what competitors were doing

Created opportunities to stand out

Connected with multiple audiences across the funnel

Could be implemented across all communities and still honor community-specific requests

Created consistency without leading to creative fatigue
This system made it easy for Agemark to refresh existing brands, quickly launch in new markets and grow community interest without returning to square one.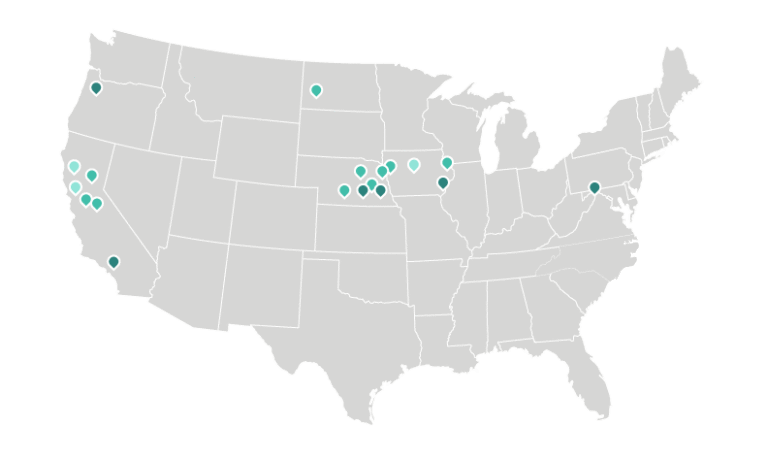 Since beginning our partnership in 2019, we've maintained a cost-effective, always-on media system and helped Agemark connect with new prospects in meaningful ways while keeping ad spend low:
Increased paid search leads by 647%

Decreased cost per paid search lead by 33%

Increased social media leads by 321%

Decreased social cost per lead by 90%
Applying an integrated system to launch a new Agemark brand.
"Whether we're launching a new brand or managing 20+ always-on media campaigns, E&S makes everything easy. They're true marketing partners — creative, responsive and experienced."
Ashley Gloystein-Klatt
VP of Marketing & Communications at Agemark
Growing interest in an existing Agemark brand.